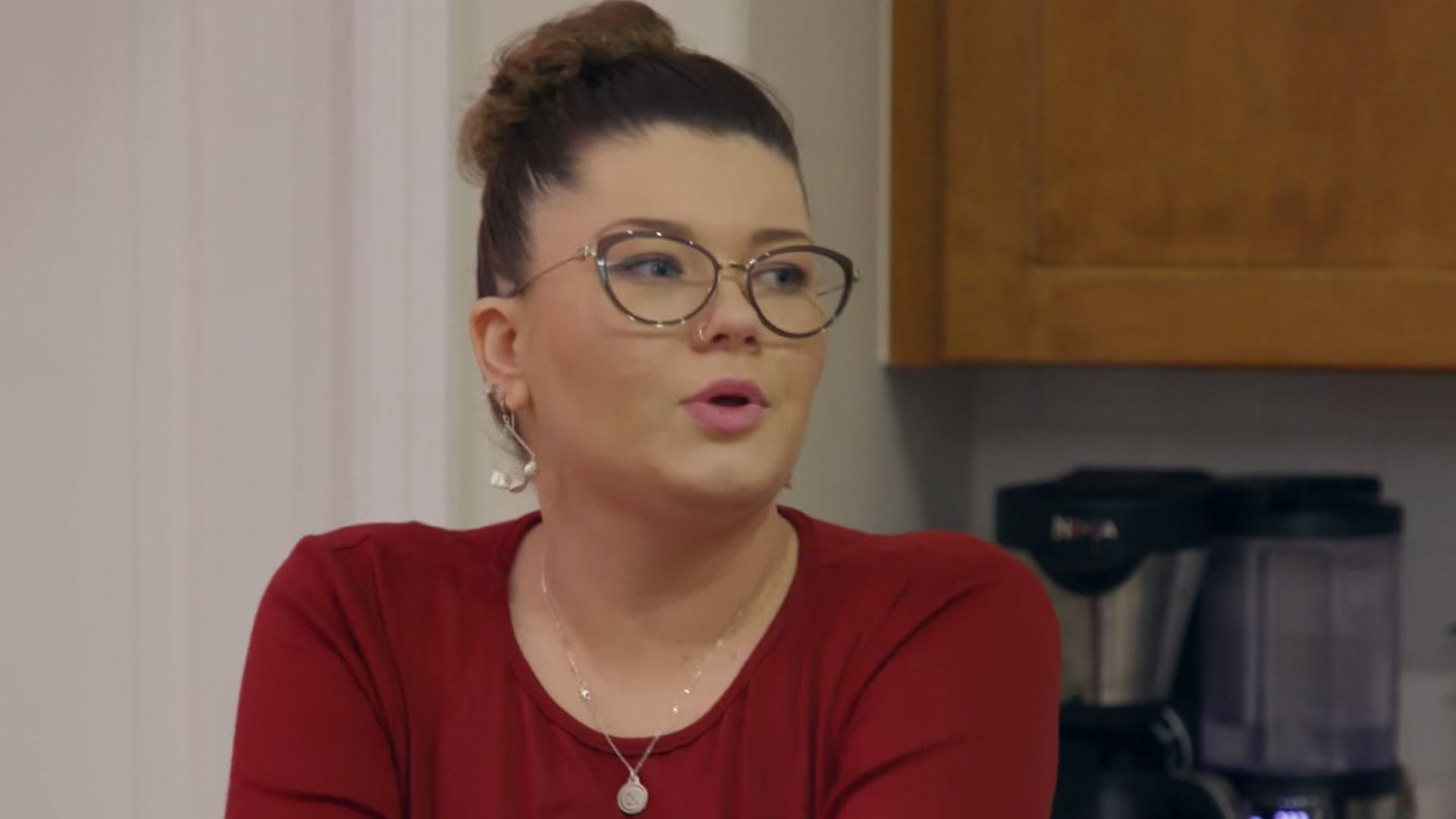 When Amber Portwood made her first appearance on MTV's 16 & Pregnant in 2009, there was no way for her (or for fans) to predict where she would end up almost 10 years later. Since giving birth to her first daughter, Leah, on the show, Portwood graduated to starring on Teen Mom OG and giving birth to her son, James, in May. She really has changed so much since 16 & Pregnant, and in a new interview with Us Weekly, Portwood opened up about giving birth to James — based on her words she knows how much she has grown.
Before welcoming James into the world last month with her boyfriend, Andrew Glennon, according to In Touch Weekly, Portwood was just an average 28-year-old mother to a 9-year-old daughter — and just so happened to have her journey taped for TV. By allowing TV cameras into her home to capture the highs and lows of parenting, Portwood made herself super vulnerable and opened herself up to criticism from viewers at home, which was understandably hard. But now that she has nine years of experience in the bag, Portwood told Us Weekly that giving birth to James was like a fresh start for her, especially since she had no idea what she was doing when she first gave birth to her daughter.
"I was clueless," Portwood told Us Weekly. "I didn't want to ask questions because I didn't want to sound young or stupid…this is a chance for me to really show what kind of mother…
Work from home mom dedicated to my family. Total foodie trying new recipes.Love hunting for the best deals online. Wannabe style fashionista. As content editor, I get to do what I love everyday. Tweet, share and promote the best content our tools find on a daily basis.
Latest posts by Mayra Rodriguez (see all)