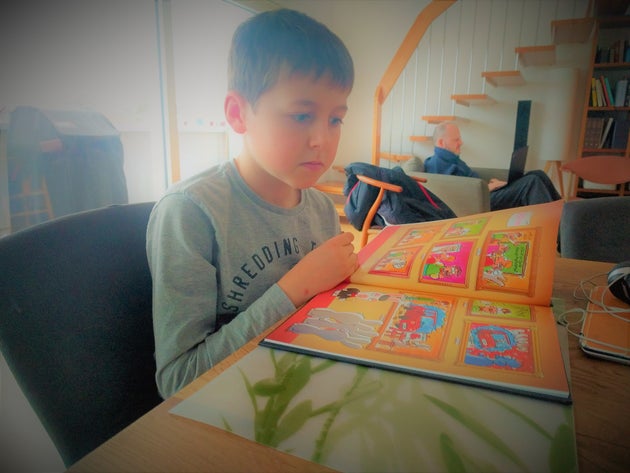 I was thrilled to learn that we now have an officially acceptable way to distort the truth to our liking. This new trend is called "Alternative Facts," and it is one which my kids had mastered at an early age of course. But I always shied away from it, feeling that, as an adult, I should stick to actual reality. This new approach however, has opened my horizons up to a whole new world of possibilities.
I would therefore like to announce the following, which is an indication of just how my day went today. But if this trend continues, I see that the job of parenting will be transformed from a labour of love (choked up a bit with emotion there, or what that just subtle gasping for air?) to an amazing adventure of bonding through mutual respect and growth.
My son Elliot is NOT harassing me right now because he has nothing to do, saying things like "I have nothing to do" on repeat like a broken record. He is actually reading David Copperfield quietly while sitting on the living room couch, listening to Bach. Our couch, by the way, is pure white and has not the slightest stain or mark. I bought a white couch because, well, why not, right? What could go wrong? And nothing did. Of course.
It is 4:32 pm as I write this and my supper…
Work from home mom dedicated to my family. Total foodie trying new recipes.Love hunting for the best deals online. Wannabe style fashionista. As content editor, I get to do what I love everyday. Tweet, share and promote the best content our tools find on a daily basis.
Latest posts by Mayra Rodriguez (see all)