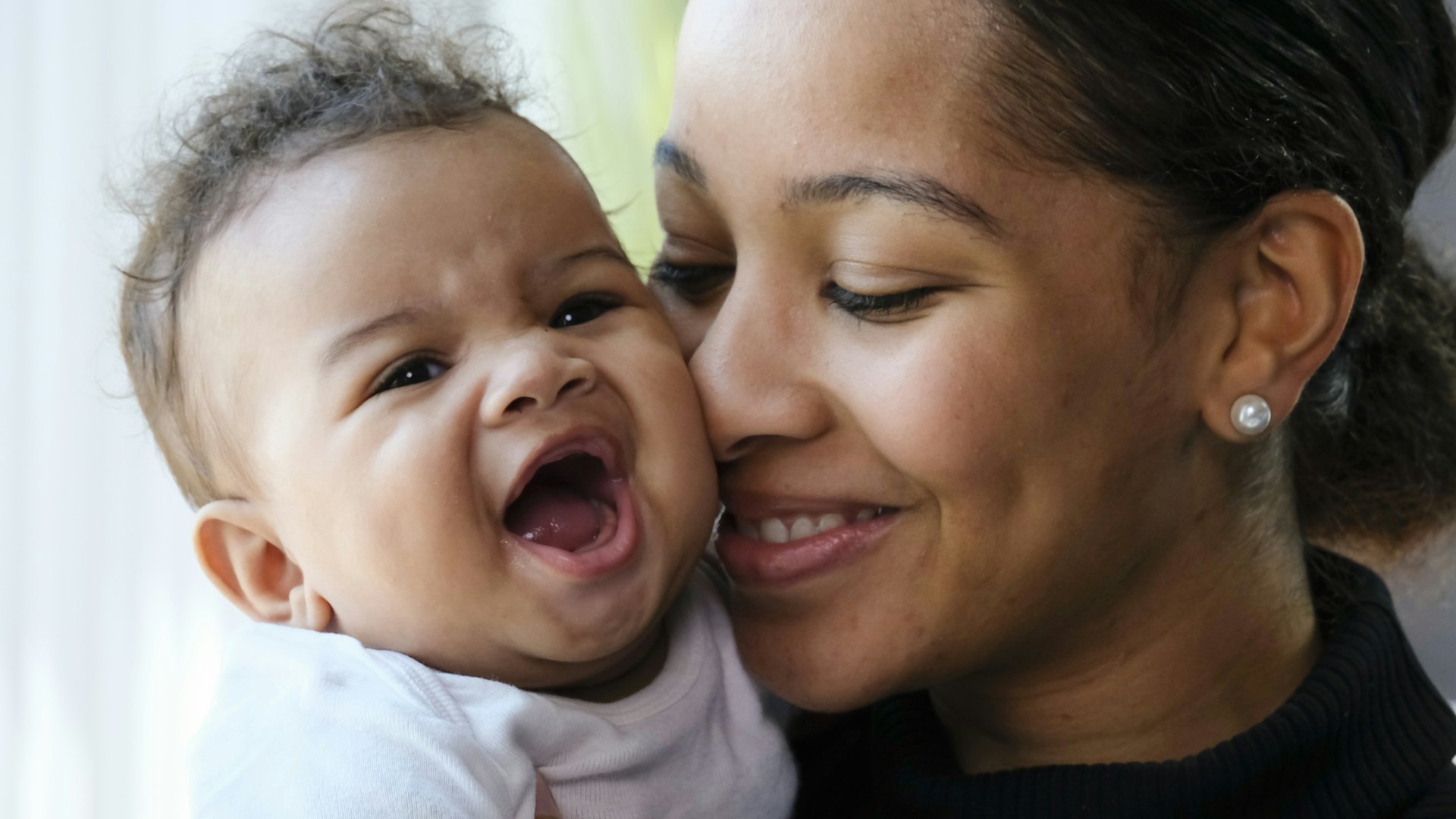 Pregnancy causes a ton of changes in a person's body — some of them more obvious than others — but what's really fun to track are the changes that get talked about less often. For example, a new study found that a woman's voice may deepen after giving birth and it's really fascinating to think about. Of all the biological changes that get touched on during and after pregnancy, a woman's voice rarely gets a mention.
Of course, women's voices changing over time isn't brand new information. For example, scientists have previously found that a woman's voice pitch may increase around ovulation each month, as The Guardian previously reported. Lead researcher of that study, Greg Bryant, told The Guardian in 2008 this might be due to women trying to "enhance their femininity." He told the publication, "The closer the women get to ovulation, the greater the increase in their pitch."
As for this most recent study, researchers at the University of Sussex's Voice Lab took inspiration from previous studies to see if pregnancy can also affect a woman's voice pitch. Their study, recently published in the Evolution and Human Behavior journal, concluded that the pitch of new mothers' voices may drop after giving birth to their first child.
It might seem a little out there, but sit with it. Women have noted lower voices after pregnancy well before this study. Back in 2015, Adele publicly discussed how a combination of pregnancy and surgery changed her voice. "Also in pregnancy my voice got a lot lower, which is why 'Skyfall' is so low. I couldn't get up there for (the high notes in) 'Skyfall,'" she told talk show host Graham Norton in 2015, according to Xpose.
In order to better understand what Adele meant, Made for Mums came up with a short listening test. Take a quick listen to Adele's "Skyfall." This…
Work from home mom dedicated to my family. Total foodie trying new recipes.Love hunting for the best deals online. Wannabe style fashionista. As content editor, I get to do what I love everyday. Tweet, share and promote the best content our tools find on a daily basis.
Latest posts by Mayra Rodriguez (see all)