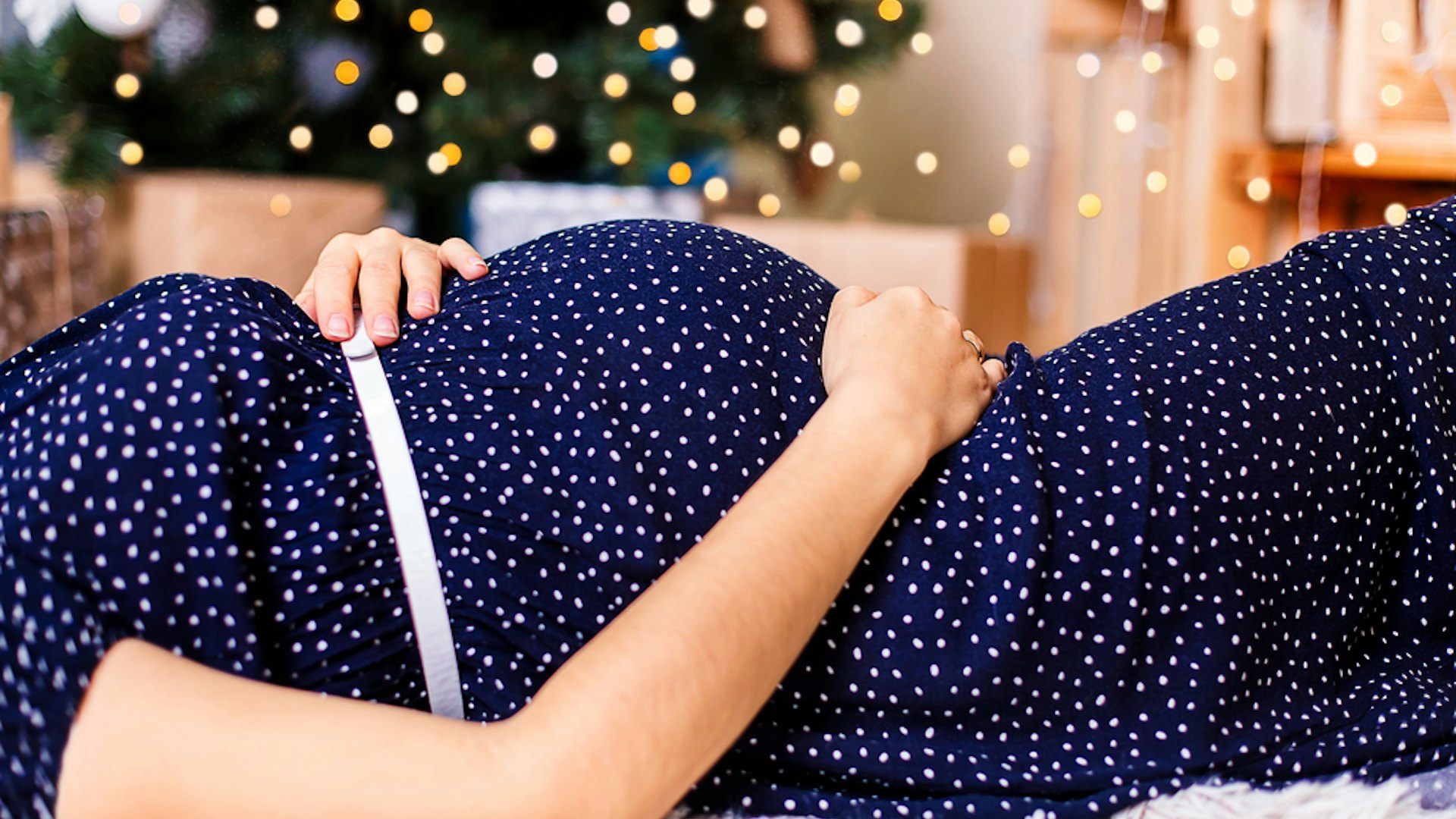 Tetiana Maslovska/Shutterstock
I hit the in-law jackpot and consider myself lucky that those frighteningly common horror stories of bickering mother and daughter-in-laws are foreign to me. My mother-in-law has always been insanely generous and kind to me… and as many women know, a little extra kindness goes a long way when you're pregnant and overly-emotional. If you're a mother-in-law yourself, spoil your daughter-in-law with these eight things all great mother-in-laws do for their pregnant daughter-in-law during the holidays. And if you're said expecting daughter-in-law… give your MIL a little *hint hint* by passing along this list. Or actually, make your partner do it.
The holidays can be overwhelming for anyone, but even more so for expectant moms. Whether she's fighting the all-day sickness of the first trimester or struggling with new aches and pains as the due date approaches, keeping up with normal, non-pregos during the holiday excitement can be difficult. A little extra holiday TLC can be a serious game-changer, and moms have a knack for supplying the best TLC. Plus, they've been in those hormonal, uncomfortable shoes before.
While no one is perfect and it's hard to check all of these boxes, here are some of the best things truly wonderful MILs can do to show some extra love and support.
I used to think that being hangry was the worst thing in the world, but being prhangry (pregnant, angry, and hungry) is ten times worse. Don't change up the entire holiday menu, but include a few items with…
Work from home mom dedicated to my family. Total foodie trying new recipes.Love hunting for the best deals online. Wannabe style fashionista. As content editor, I get to do what I love everyday. Tweet, share and promote the best content our tools find on a daily basis.
Latest posts by Mayra Rodriguez (see all)