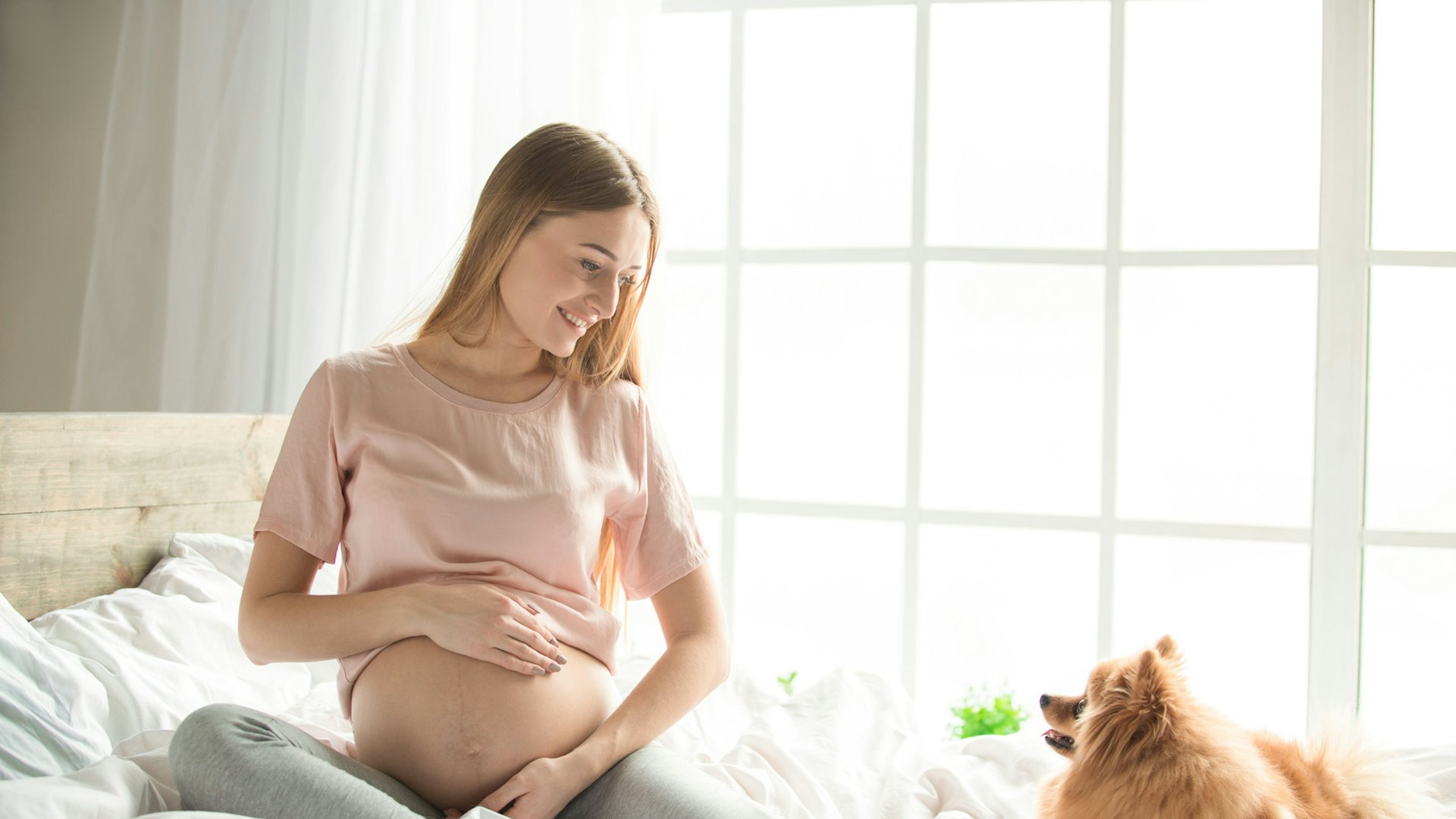 Once upon a time, announcing a pregnancy involved a call to family and maybe a gathering of friends. Today, they often involve elaborate photoshoots, personalized clothing, production teams, "eviction notices" posted on toddler's cribs, and actual buns placed in actual ovens to surprise unsuspecting loved ones and, eventually, the millions who will watch the video of their reaction on YouTube. It seems the pressure to make an announcement worth going viral is at an all time high. No matter how you do it, there's one way to ensure maximum cuteness: pregnancy announcements with your dog.
To start, Etsy is filled with props to make your announcement obvious, from personalized signs to prop near your furry friend, to bandanas that say "big brother," and even signs to hang around their neck that say "guard dog," "toy tester," or "we're getting a human." But honestly, just a cute photo of your pup could do the trick, too.
And if you consider your dog your firstborn, you'll want some tips for preparing them for the new family member….
Work from home mom dedicated to my family. Total foodie trying new recipes.Love hunting for the best deals online. Wannabe style fashionista. As content editor, I get to do what I love everyday. Tweet, share and promote the best content our tools find on a daily basis.
Latest posts by Mayra Rodriguez (see all)